We have devised a two-stage structure for your investment. Firstly, the land purchase, which must be completed within 30 days of the execution of a reservation form and the payment of a deposit. Secondly, a period of up to 9 months to design your villa with our team, and then 15 months to build it out.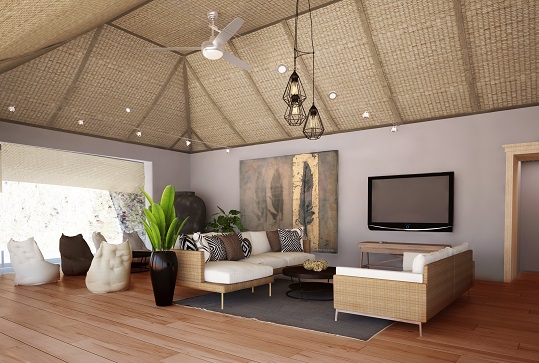 1) The Lease, 90 years registered up front.  
Most commonly, foreign buyers of Thai real estate rely on a long lease structure. The longest lease granted under Thai law is 30 years. However, most properties are sold with two extra 30 year extensions for a total of 90 years. However, the land office in Koh Samui, unlike its counterparts in other major Thai vacation areas has allowed the registration of up to 3 consecutive 30 year leases. For as long as the Koh Samui land office allows it we will offer this structure to investors who are advised to take appropriate tax advice as to whether to register the lease in their own name or a company name.
The advantage of the lease structure is that foreign entities, whether individual or juristic can own a lease outright without the need to have a Thai partner.
Peace of mind through available investment options.
Outright purchase:  
Orchard to happy to sell freehold to either individual or corporate buyers whether Thai or international. However investors, especially international investors are advised to seek appropriate legal advice to ensure that structure is used in compliance with Thai regulations.
The Deed of Mutual Covenant: 
This is the instrument by which the owners agree to certain restrictions on their usage of their property and its appearance. Although within reason, we are happy for owners to design the interiors of their villas as they wish, the same cannot be said of the exterior. Owners wish to know that each and every other owner is bound by terms and conditions which will enhance their quality of peaceful enjoyment of their villa. Under mutually agreed terms, no alterations to the exterior appearance of each villa will be allowed, unless approved by the developer or the committee entrusted with the eventual management of the estate.
Title Insurance: 
We are also negotiating to make available title insurance for villa owners. This cover ensures that in the unlikely event of a cancellation of either a lease or the freehold your investment would be refunded by the insurer.
We are confident that this suite of protections provides the owner with legal protection of their investment from both the standpoints of security of tenure and security of environmental peace and social enjoyment.
2) Villa Design, Purchase and fit out:  
After purchasing your naturally endowed tropical property, you will start to work with our dedicated team who will help you turn your dreams for your island paradise into reality. We have many different designs for you to choose from. These will suit every conceivable budget. A show house will be available, and we are sure that most purchasers will be happy to go along with the furniture and finishing that we have spec. Our show house will showcase a wide variety of interior finishes and furniture design.
Orchards Thailand has a team of professionals who have many years of experience operating within tropical and sub-tropical climates and will be able to show you the pitfalls of house building in the fierce tropical sun. Given that the land is quite steep in most places, which is why every plot offers absolutely stunning views, the building team will help you:
1) Choose the suite of pavilions you require to compose your dream home.
2) Place them in such a way that will both reduce your building cost and maximise your views.
3) Help you to choose furniture, that will enhance your tropical life style.
It is worth mentioning at this point that though the planning regulations in place in Samui have forced us to use an extensive design using many pavilions, you will be happy to know that this is a very traditional way of living in Thailand, on a large compound where various generations of the same family have historically lived together in harmony.
The Orchards Team look forward to making your dreams become a reality………..